Frequently Asked Questions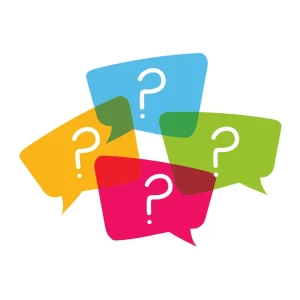 Frequently Asked Questions on Handmade
These are the frequently asked questions from our customers, friends, and competitors. So, we try to answer them in this Frequently Asked Questions page.
What is 'Handmade'? This question is undoubtedly one of the most frequently asked questions we always get! To start with, 'Handmade' is an excellent way of creating a product. Handmaking fabric-based products is our passion.
We craft all our handbags, sling bags, pouches, etc., with our own hands. The artisans design them individually and then craft them in their own hands.
As a result, handmade products are different from factory-made products. Handmade products are bespoke and unique, whereas factory-made products are produced in mass with the same design and pattern.
We also get one more question: Are handmade products of good quality? While we refrain from commenting on others, Chaturango's products are top quality. That means we ensure that quality and style are of the highest value. Our artisans have created these products for years for many customers across India.
Finally, handmaking is a new-age trend, There are hundreds of people opting for handmaking their products. The crafters and the buyers really love it.
Fabrics - Frequently Asked Questions
What are the sources of Chaturango's fabrics?

Chaturango sources its fabrics from different sources. However, Chaturango sources only Indian fabrics. Chaturango believes Indian fabrics are the bests in the world!

What are the types of fabrics that Chaturango sells?

Chaturango mainly sells pure cotton fabrics. In some cases, Chaturango sells premium fabrics that are a mix of pure cotton and linen or synthetic or other materials.

What are the different styles of Fabrics Chaturango has?

The main styles of fabrics are printed fabrics, such as, floral, leafy, etc. The other styles are cambric, handloom checks, checkered, stripes, etc.

How to take care of the fabrics

Chaturango's fabrics are world-class and hence, need world-class care. We issue instructions on how to take care of fabrics including the wash instructions.
We sell our fabrics only after extensively testing their quality. So, rest assured that you get the best quality.
Sling Bags and Tote Bags - Frequently Asked Questions
What are sling bags?

Sling bags are small bags that have a sling or a belt to hang the main body of the bag hanging from the shoulder. If you hang it from the shoulder and it is put across your body it is called a crossbody bag. However, crossbody bags have longer slings.

What is a Tote Bag?

A tote bag is a large bag that can be carried in the shoulder and can contain a lot of stuff. Generally, a tote bag has a large opening that helps insert larger items in the bag.

Is Chaturango a brand?

Yes, Chaturango is an Indian fabric and handmade products brand. We handmake all our fabric-based products with the help of artisans. We do not resell other brands' products.

What are the different styles of sling or crossbody bags Chaturango has?

Chaturango's sling bags are of many varieties. The varieties depend on the type of fabric used, stitching styles, and purposes. For instance, there are sling bags made of khadi cotton fabrics, Chikankari fabrics, Chanderi silks, tie & die, and so on.
At the same time, there are sling bags that are styled ribbons, multiple zippers, or magnetic snap buttons. Further, the sling bags are made for young girls or women. All this makes multiple varieties.

How to take care of the sling bags?

While the washing instructions are made available for most of  the sling bags, we strongly recommend using a damp cloth to clean the bag to maintain its look and feel for a long long time. A dry clean will be another good option for cleaning the sling bags.
Pouches - Frequently Asked Questions
What are Pouches?

Pouches represent a wide range of small to medium bags. They cover any bag that women can hold in hand or can also carry in their shoulders.

Can the pouches be used as a sling bag?

Sling bags are typically the kind of bags that are hung from the shoulders. On the other hand, pouches are generally held in hand.

What are the different styles of Pouches Chaturango has?

Chaturango has makeup pouches, which can also be used for jewelleries. Other pouches are boxy pouches, which work as a great container and come in different sizes. We also have Chanderi Pouch, which are made of famous Chanderi Sill. We handmake these pouches and make available for purchase online.

How do you need to take care of the pouches?

While the washing instructions are made available for most of  the pouches, we strongly recommend using a damp cloth to clean the bag to maintain its look and feel for a long long time. A dry clean will be another good option for cleaning the bags.
Face Masks - Frequently Asked Questions
Why face masks are important?

Face masks protect the user from germs that could enter through the mouth and nose. Face masks have been in existence for a long time. However, mainly the people associated with the medical profession or people with certain diseases used them.
Pandemics, like COVID, prompted every human, irrespective of age, to wear face masks to protect themselves and the people around them.

Do cotton face masks protect people?
What are the benefits of cotton face masks?

Cotton fabrics, being soft, are comfortable for human skins. While the 3-ply layers prevent the spread of germs, the microscopic pores in cotton fabrics help to breathe and prevent heating. Because of this, people can wear masks for a longer period. Even, kids can wear masks for a long period.

Are cotton face masks useful in every situation?

You can wear cotton face masks in every situation, like, weddings and other ceremonies, in the office and school, at home and so on. You can mix and match different cotton face masks with your dress for different occasions. 
These gentle face masks are also useful in protecting you from polluted air. Hence, if you are riding on a bike or using public transport, cotton face masks would be very useful even when there is no pandemic.

Winter Face Masks

Winter face masks are different from regular face masks. Chaturango uses flannel for making winter face masks. These flannels are warm and are very comfortable to wear.
Chaturango also ensures that the deign and colours of these flannels are well chosen, so that you don't have to compromise on the style during winter festive seasons, like Christmas!
Winter Wear - Frequently Asked Questions
Why there are separate winter wears?

Winter needs extra protection from cold and at the same time, you need to look good and feel comfortable. Hence, regular wear can fail. As a result, you need to turn to something different to ensure you are comfortable in cold without loading a lot of apparel.

Does cotton work in winter?

Yes, cotton works in winter. Cotton holds lairs of air that works as an insulator to protect heat inside your body.

Are winter wears made of cotton?

Contrary to the previous answer, cotton is less used in winter wear. A better option for winter is flannel as flannel is a significantly better insulator than cotton. Further, Flannel feels like cotton on the skin. Hence, flannel is more extensively used for winter wear.

Why do we use neck warmers while we can use mufflers?

Mufflers are good, but they aren't necessarily the best as neck warmers are better options.
Neck warmers are more stylish, good-looking, and colourful that you can wear in an office or party. Whereas, mufflers look more of a casual make-shift dress. It simply makes you look like someone struggling in cold rather than playing with it.
Neck warmers come with buttons and other features that keep them in position for a long time. Think about your kid who easily unwraps and misplaces the muffler. A neck warmer will remain in a position that will keep your kid protected and will also not be lost.
Chaturango uses flannel for neck warmers which is much better than wool and other materials used in winter.

Winter Face Masks

Your face mask needs to be special for winter. A simple regular face mask will not give you the warmth that you need in winter. Hence, we make a flannel-based winter face mask for you and your kids. Now your kids will be protected both from germs and from cold.