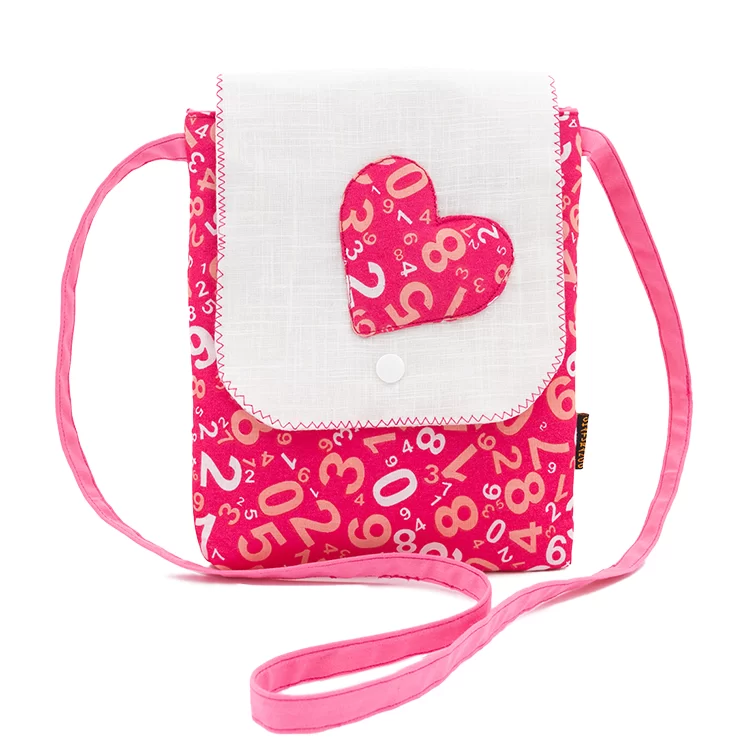 Sling Bags for Women and Girls
Sling Bags are a great companion for dynamic women like you. As a result, Chaturango handcrafts sling bags from cotton fabrics that are very lightweight and can easily hang from the neck or shoulder.
The panache is unparallel, and the colours are lively, but above all, these are of great utility for hands-free comfort.
Our sling bags are vibrant in colour with unmatched elegances that enhance your mood, get attention and bring great utility values.
Handpicked Sling Bags for Women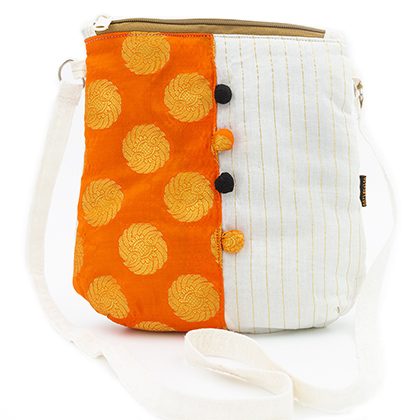 Sling Bags for Women Bring Amazing Styles
Amazing styles come with amazing designs. We, at Chaturango, handcraft every bag by choosing the best internationally popular trends. Our choice of Indian fabrics and the latest designs make sling bags and crossbody bags charming and admirable.
That said, the beauty of handcrafting makes every bag a unique creation that stands out in the crowd of factory-made bags.
Choose your class and carry them everywhere in any weather and they will make you look sparkling and dynamic all the time. When a little girl carries an arm sling bag or a crossbody sling bag she looks smart and sporty. Similarly, when a lady embraces the style, she looks gracefully matured and energetic.
Buy Sling Bags Online and Get Brilliant Colours
You love great colours! That drives us to keep Indian fabrics at the core of all our creations. This is because, Indian fabrics not only come with great qualities, they also come with brilliant colours!
For instance, the rightly saturated colours of various Indian fabrics, such as, "Tie and Die", "Chanderi", "Kalamkari" and many more, create a vibrant environment around you.
At the same time, the choice of the right fabric is important to create variety. As a result, we, at Chaturango, choose the best combinations of fabric colours to create a range of choices from Indian ethnicity to urban modernism so that you can flaunt your presence.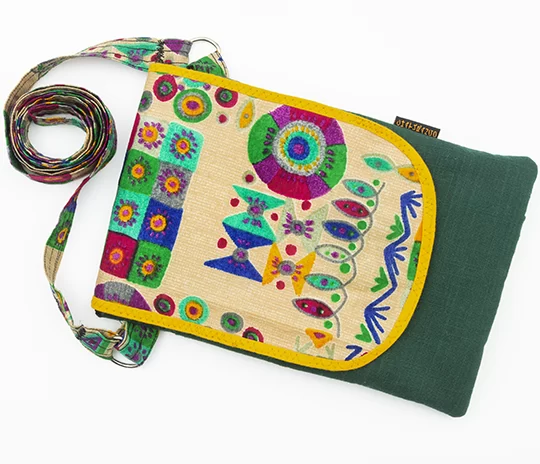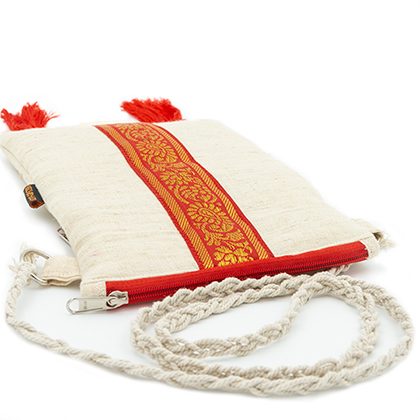 Great Utilities of A Sling Bag
You are dynamic and you roam everywhere in your city, in your country or, even abroad. Most importantly, you always have a busy schedule. Therefore, you would need your sling bag to be your closest non-human companion all the time.
At Chaturango, we make spacious and strong crossbody bags and sling bags for women. While they look dazzling, but, on any given day, they are of great utility.
You will, for instance, find these crossbody and sling bags extremely handy when you travel to any place. That is to say, you can keep your passport, identity documents in the bag. In addition, you can easily slip in your handphone, a small book and, even a lip balm. Above all, you can keep your hands free!
Chaturango's branded sling bags are for all occasions
Chaturango, as a brand, has expertise in women's sling bags. We find your needs are diverse, but at the same time, they deserve modern fashion touch. Our artisans follow the latest fashion trends and innovate ideas just for you.
On which occasions do you buy sling bags? During travel, you might find that your lovely little daughter depends on you to manage her stuff. Indeed, you would love to see her be independent and, at the same time, comfortable too! So a great solution is to empower her with a Chaturango's Happy Princess sling bag.
To generalise, you will find unique bags for gifting, office and school uses, travel, wedding, and other ceremonies where you want to be organised.
All bags are free from animal skin
One more important aspect is that we, at Chaturango, never use animal skins for our products. Our sling bags are completely free from Animal Skin and we feel that is the right thing to do! Many brands use animal skin for their bags and other products which need killing of our animals for profit. We feel sad about it, but at least, we never follow that principle.
Chaturango's bags are not pricy
All that said above doesn't come with a high price! Surprisingly, our products are absolutely affordable even for a little schoolgoer who just has pocket money. We strongly believe that great quality and utility don't necessarily mean a high price. As we said earlier, we keep you at the centre of our thought and make all the arrangements that will create a smile on your face.