Fashion is a tough job, even for superheroes! While they easily overpower the bad guys in the world, they find it tough to manage their own looks. Some superheroes could carry them well, and some looked too absurd for everyone. Read on to find out why.
Superheroes are super successful, but superhero fashion? Let's find out!
We love our superheroes but don't always want to be like them, at least when their fashion is concerned. They can all look alright, but only on screen, not in real life. Could you imagine you are appearing for an interview in the attire of Krrish, or will you meet your date by dressing up like Ra.One? Well, you can try, but don't do it in public!
Krrish – The most attractive superhero fashion that we found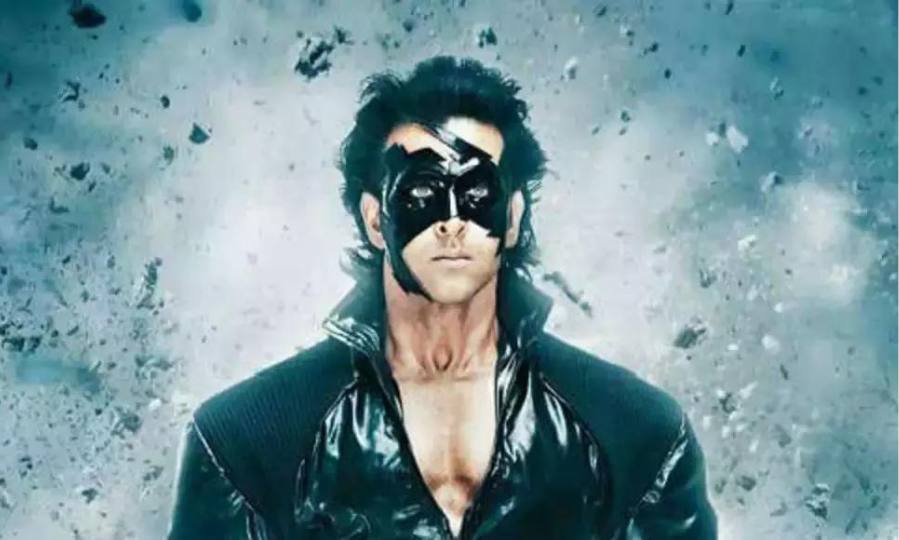 Hrithik Roshan portrayed the superhero Krrish, an intrepid jungle boy with a supernormal power received from an alien. This plot was fantastic for Indian kids who instantly loved this character.
Krrish was generally wearing a buttonless shirt baring his six-pack abs. But his superhero fashion was portrayed by a jet black suit with a jet black mask. The costume was similar to Batman's, but completely matched his powerful presence throughout the movie.
On the other hand, every time we watched Krrish, we only remembered Batman and no one else. We saw Batman many times, and the dress was already an overused cliche.
Why would someone from the new millennium wear the same suit? Are our desi superheroes so dumb that they cannot think of anything new?
If we ignored the Batman factor, was there anything wrong with the style? If you looked carefully, the superhero didn't use any upper undergarments and was still romancing a stylish woman.
Would you do that? If you did, your romantic partner would think of your status as unaware of a wardrobe malfunction!
Shaktiman – Number two in superhero fashion, but high in demand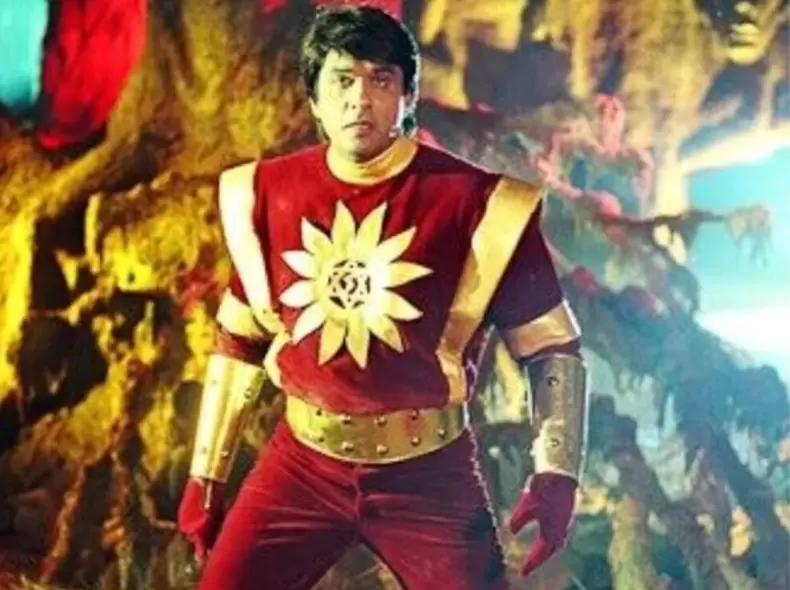 Shaktim—-a—a—n! Shaktim—-a—a—n!! Shaktim—-a—a—n! Children roared during the '90s every now and then. That wasn't all; many children tried to copy the heroism of Shaktiman.
Shaktimaan was the desi superhero who captured the imaginations of millions of child viewers in the 90s. Although the character appeared in a comic strip, it gained popularity only when that character was portrayed on television in the late 90s.
The attire of Shaktimaan, when in disguise as a journalist, was intentionally dumb, whereas 'pathetic' could be a better word. He is known for his iconic red and golden superhero costume.
But, in the end, it was hard to accept the costume of Shatimaan. It looked pretty flimsy, didn't it?
All of us could accept the character, which was a very desi version of Superman; however, the costume was far from a super-costume. Rural music bands playing the bugles at weddings patented this kind of uniform.
Mr India – In the middle, just like the affordable common people's dress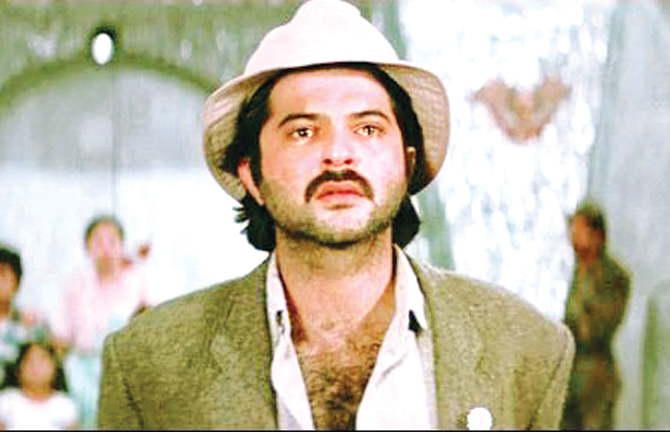 This character was much more intelligent than the earlier characters we have seen so far, at least from the angle of the dress of the superhero. He simply becomes invisible when transformed into a superhero.
He wore a grey suit with an off-white hat, demonstrating a down-to-earth profile. It, however, created a very offbeat look for a superhero.
Even though the superhero character was empowered by the concept of 'The Invisible Man' by H. G. Wells, the movie and the superhero character were very popular among ordinary people in India.
Many people in the '90s could relate to the impoverished protagonist struggling to run an orphanage. Hence, the story had a great appeal to the masses.
Despite all that, it was hard to follow the costume of Mr India as a style icon in India. That was a style already iconised by Charlie Chaplin in the '20s. The ensemble, which represented people with limited means of living, was copied for a superhero fashion!
It was tough to accept this. Hence, we put it at number 3 on the list of attractive fashions.
Robot – Charismatic AI but failed to charm the fashionistas
This was the oversmart superhero from Southern India. This is the first non-human superhero we considered for the ranking. Not only did this superhero Robot master every possible intelligence that humans could imagine, but it mastered human emotions too!
Robot wore a dark black sunglass along with a glossy jet-black suit. This dress was suitable for a contract killer, even though he was the hero and loved by many. The metallic black outfit made the hero look stiffer and uncomfortable.
On top of it, the superhero had to create numerous arms from this outfit to generate electricity and magnetic power.
This made the whole concept of dressing and styling complicated. The styling took a far backseat, losing any chance to win the ranking.
We still rank it because this superhero was not a human after all!
Ra.One – The purposeless superhero with a kid's fashion
Though it was a big riddle why this film was made and this superhero was created, we still consider this superhero in our ranking. After all, the superhero was played by a superstar!
It was hard to tell if this superhero fashion was actually a fashion.
In the first place, it looked like a diver's suit. It was an utterly clingy dress for a short superhero with some glowing decorations without any purpose.
Just imagine a 45-year-old ordinary man with a punk-like hairstyle, for no reason, wearing a costume that suited a 5-year-old kid.
The costume wasn't too bad, either. The makers perhaps spent a considerable sum to create this. But the more they spent, the sooner everyone forgot the dress and the superhero owner of the dress.
We couldn't help but keep this in the runner-up of the most absurd fashion by any superhero!
Sahenshah – The night king of the most absurd fashion sense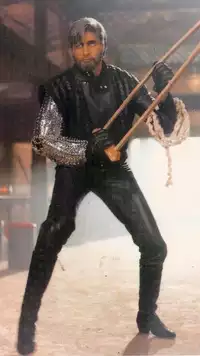 Decades before other superheroes surfaced, Shahenshah appeared. The character was played by none other than Amitabh Bachchan.
The dress had high-contrast colours with glittering ribbed hands. Further, the character bore silver hair, covering one of the eyes, to contrast with the dress colour. I am sure no one would imagine presenting themselves like that.
The character was prevalent as the protagonist had dual life. During the day, the protagonist is a corrupt police officer in front of the public eye. Still, at night, he used to destroy criminals. At the same time, he was also a romantic person in love with a lady.
Returning to his attire, the dress never looked intimidating or powerful. It looked like a make-shift creation by the costume designers. If allowed, the designers would have fitted tube lights too in this dress!
This is the only superhero fashion that has passed all the tests of the absurdity of all time!
Why does India have only male superheroes, after all?
This is not a superhero fashion question. But, I would tend to be a bit sexist here to ask a more fundamental question. Why only male superheroes are portrayed in India? Why aren't the females shown as such! There are numerous successful women in India, from Jhansi ki Rani to Shakuntala Devi to Sakshi Malik. We made films on them, but we never portrayed them as superheroes.
It may sell more if a male superhero is created; it boosts some ego, after all!
Which fashion style would I follow?
I consider myself a modest person, so I would go for something more down-to-earth. I would like to dress up in a simplistic but exotic manner that suits a modern 21st centuiry simplistic style!
I would go for my own decorated dress using pure cotton handloom fabrics, with moderate hills and a lovely handmade handbag. Don't forget to complement it with some cute accessories, too!
Would you ever follow the fashion of any of the superheroes?
So, what about you? Which superhero fashion are you willing to put on? If you want to bag some attention, try the top 2 or the bottom 2.
Alternatively, if you are a boy you can wear superhero clothes for boys. If you are a grown-up, try superhero clothes for adults. These can be simple t-shirts with your faviourite characters printed on it.
Whatever you try, if you wear any of the above superhero costumes, you will get colossal attention by bringing back the nostalgia!