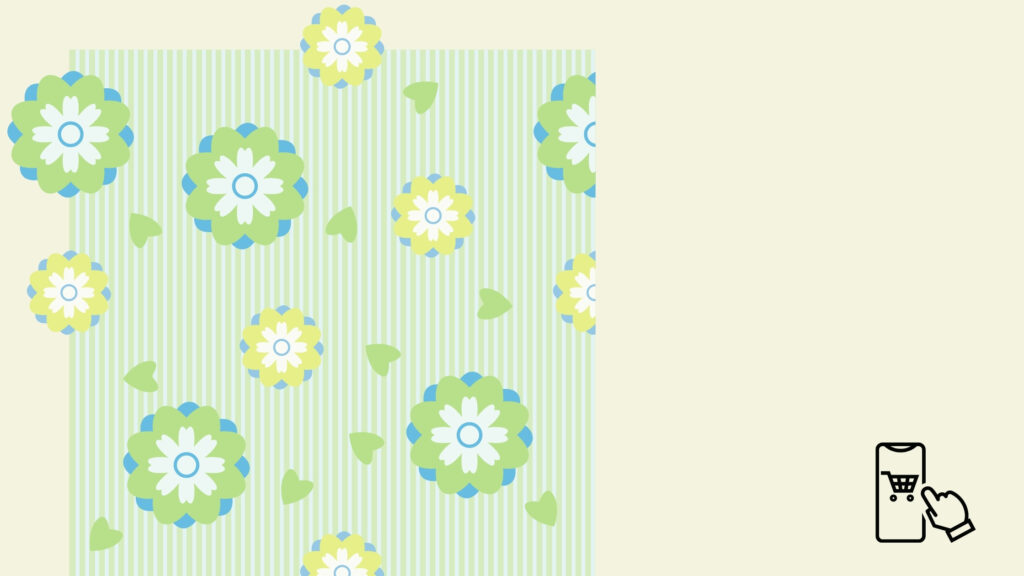 There is little doubt if it is smarter to buy fabrics online. These days, you can buy virtually anything and everything online.
However, when you know what are the different options you have while buying online you can make a smart move that suits you. Moreover, during pandemic situations, various options of choosing, selecting, and buying online have surged.
Fabrics typically have been a great choice for clothing, upholstery, decoration, and so on. The global fashion industry, for example, runs on choices of fabrics and innovative ways to create stylish products out of those.
How good is the idea to buy fabric online?
We will explore different types of fabrics and where to get them later, but let's do the first things first and find out why is it smarter to buy fabrics online.
Historically people have bought fabrics by visiting the shops nearby or in a marketplace. That helped people to see the fabrics, compare and feel with their hands.
Is it really a bad option to visit stores and buy your favourite design?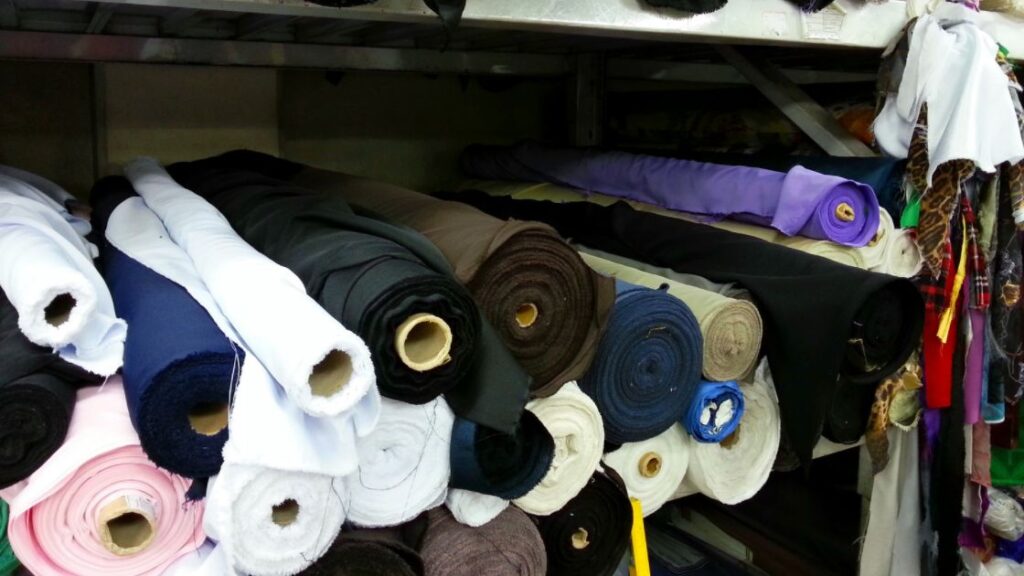 Of course not. A normal store is a great place to do your shopping, no doubt about that! The charm and nostalgia of old buying habits, in our view, will never go away!
The store owner, maybe, is your friend and can guide you to make a wise purchase or offer you a great deal that you would really love to have.
However, there are some of the big blockers you face while visiting normal stores which you may not realise. Let's look at those:
How many fabric items can you see and touch in a normal visit? 10? 20? Or maybe 30. You cannot see 100 products in a visit, can you?
Moreover, when you request the salesperson to show you the products just for checking and not buying, you know that they don't feel very energised! They tend to spend more time with more prospecting buyers than those who are are just browsing.
You need to spend time and energy while commuting to a store, even if that is in your neighborhood. You simply cannot visit a store effortlessly.
You can visit only a very few stores in a day. And when you do that once, you cannot do that daily.
During the COVID-19 pandemic, it is safer to stay at home.
Last, but not least, if you have to return you will have to visit the place again.
Here comes the smartness part of the story. You can explore a larger number of choices when you turn on your mobile or laptop and visit a fabric shop online.
According to a website, 71% of shoppers believe that they can find a better deal by shopping online than in a regular shop.
On the other hand, if you focus on online shopping there are several advantages because of which people are choosing that shopping option. Such as,
Unlimited styles and colours to choose from when you buy fabrics online. That can give you 1000 times more options by virtually visiting all the shops across the country or even outside. Not only you are more likely to find your desired fabric but you will also find some new styles that you didn't think of!
It is easier to search online. Your searches are boosted by search engines rather than your car engine. You can search by describing the fabric that you need or you can search by using your voice (just like the way you do when you visit a normal store) or even you can search by using an image of a design.
A cheeky thought is that you can shop online all hours of the day! This may sound funny, but it is very true.
Your comfort matters more than anything else. You can shop from the comfort of your home and without moving much.
You don't need to carry your fabrics after you have shopped them, your online shop will deliver those at home free of cost.
Is it safe to buy fabric online?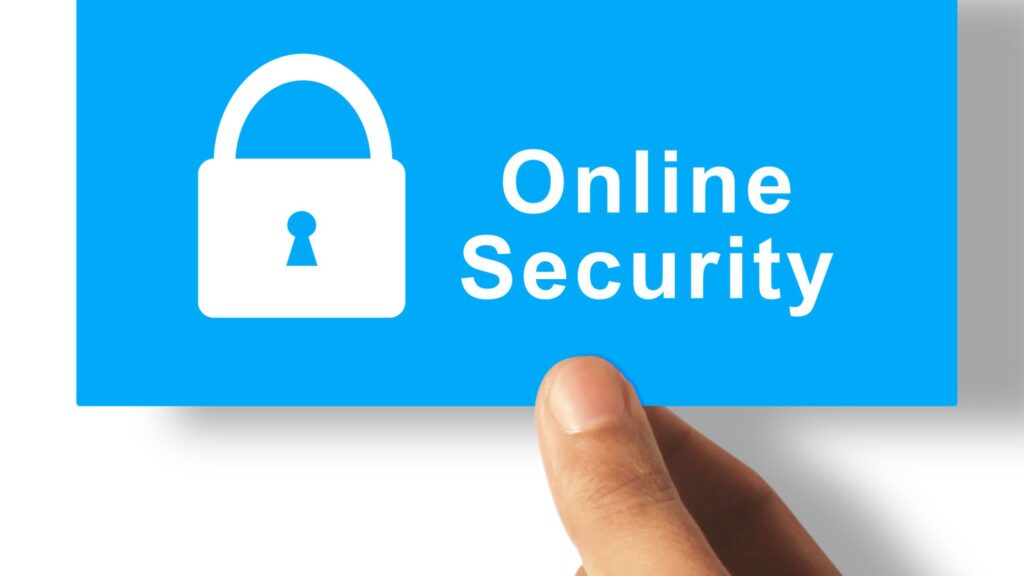 Wish the answer could be a blunt "yes" for all stores. But, the truth is, it is safe for those websites that are SSL certified and using secured payment options like, PayPal or Razorpay or other secured online payment gateways. These safe sites will have a tiny little lock symbol at the beginning which indicates that the site is safe.
Make sure there is an SSL certificate on the checkout page and your payment gets processed via a secured payment gateway.
What are the different types of fabrics you can buy online?
Here is a detailed guide to help you make your purchase decision.
Pure cotton fabrics
Fabrics made of pure cotton are the classics. The most beautiful aspect of cotton made clothes and running materials is that there can be various artistic prints designed on them that make them a great fashion choice.
Cotton made clothes have tiny microscopic pores which keep you cool during hot summer and store your body heat during winter. Also, the texture of the surface is very soft which make your skin feel the best comfort among all the other options available.
There are plenty of options to buy online, but you can buy printed cotton fabric online at a bargain price only in a few online stores, which handpick quality materials across the country and make them available for people to choose.
The evergreen use of pure and printed cotton fabrics is for Indian Kurti, tops, shirts, skirts, and many more.
Silks
The queens and kings were famous for their silky luxury wardrobes. Silks are, however, very strong natural fabric that makes a durable outfit. That means silks are primarily for luxury dressing! It is, sometimes, difficult to wear a silk-made garment for a long time.
You can buy silks from several online stores, including Amazon.
Silk is in great use to make Saree, a traditional and widely popular Indian dress.
Apart from Saree, kurta, dupatta, sherwani, and many other Indian dresses made of silk.
Chiffon
Chiffon is a synthetic fabric that can be made of silk, nylon, or polyester. It is a low-cost, but immensely popular material for dresses, shoulder wraps, loose dresses, and so on.
In general, chiffon is a very lightweight fabric and its smooth texture makes the dresses look very elegant. However, unlike pure cotton, chiffon is semi-transparent. That makes chiffon choice for special uses as wearing a chiffon all the time can be difficult in hot countries.
There are plenty of options to buy chiffon online, such as Amazon and you can peacefully buy it from them. You will find a lot of chiffon with a variety of colours and designs that will give you plenty of dressing choices!
Satin
Satin is a special type of natural fabric that is glossy on one side and dull on the other side.
Satin is also very lightweight as compared to the other varieties of fabrics.
Originally, satin was made of only silk, however, these days, satin is also made of nylon and polyester, which make it more affordable.
Because of its typical texture, satin is extensively used for lingerie, evening, and nightgowns. Fashion designers make many luxury and special dresses with Satin.
You can buy satin fabrics from many online stores, such as Amazon, Indiamart, and other stores. Though, we feel that the options are limited in India with a few specialist online sites in India, such as, Fabriclore.com.
Velvet
There is one more unique type of fabric that catches royal attention is velvet. Velvet is super soft and it has a furry feeling when touched by hand.
Velvet, these days are made of a combination of silk and rayon. This makes velvet more affordable, though the quality is below that made of pure silk.
However, because of its speical nature, only very special types dresses and accessories, such as bags, are made of velvet.
You can buy velvet online. Needless to say, Amazon would be a great place to buy velvet online.
Other variants of cotton fabrics
Crepe: Crepe is a special type of woven fabric that has a rough surface with a wrinkle. It is the texture of the surface of the fabric that gives it the name.
Though it is made of cotton, this deserves a special mention in the world of fashion because of its unique textures. Crepe is used in women's blouses, pants, scarves, and many other dresses.
Linen: Linen is another variety of fabric that feels like pure cotton. However, linen is made of fibres of flax plants.
Linen is softer than cotton fabrics and absorbs water much faster. Because of this property, linen is a great choice as a dress material during summer. In our view, linen is slightly difficult to maintain and without enough care, linen is likely to lose its charm.
As usual, you can buy crepe and linen online in various online stores, including Amazon.
Synthetic
Though most of the fabrics are sourced from nature, synthetic fabrics are manmade.
It is called "Polyester". Various companies make polyester fibres from petrochemical compounds.
These synthetic materials are generally very strong and are hard to be torn with bare hands. These are also wrinkle-free.
However, polyester is not breathable and doesn't absorb water and other liquids well. Hence, many sweatshirts, sports trousers, and other sportswear are made from it.
You can buy synthetic polyester fabrics online from Amazon and few other online stores. We did not find a lot of online options for this, but it is worth a try if you are looking for sportswear and sweatshirts.
Conclusion
Fabric is the most fundamental block of fashion across the world. India is at the centre of fabric production and export. Indian fabric producers and marketers have now taken "Online" as one of the primary channels to market their products. This is fully supported by the online stores and eCommerce platforms that are thriving in India. Explore and make use of these opportunities to make a more informed but much faster decision to buy!
As you have come along this far in this article, you perhaps have followed one message that, despite so many varieties of clothing materials in this world, almost all of them can be bought online without much of a long search. Hence, I wish you have a wonderful online experience to choose your desired fabric.