Are you a young, enthusiastic, and rebellious college diva? Or an independent and headstrong role model? One thing you always need is the right bag in your possession to remain in control of all your stuff.
And when you want to add a fashion statement to your possession your soul will prompt you to a glamorous range of handcrafted products online.

Handcrafted items, in particular, handbags are fun, experimental and they carry the value of uniqueness. Let us talk about 4 special styles of handmade bags and how they help you to stand out.

Handbag or Shoulder Bag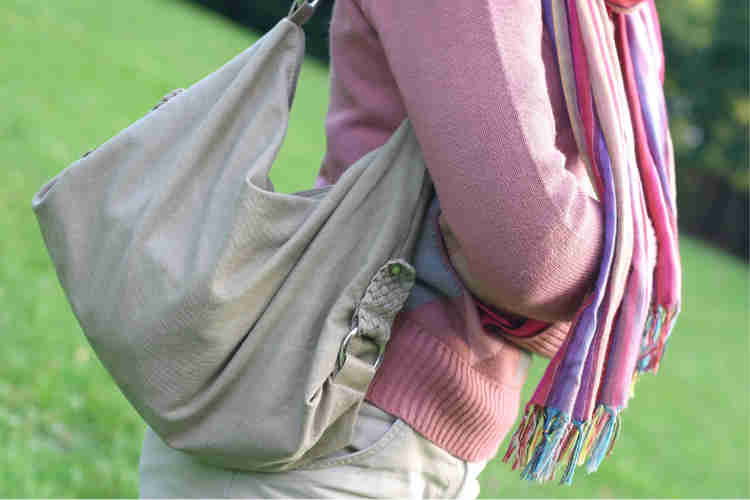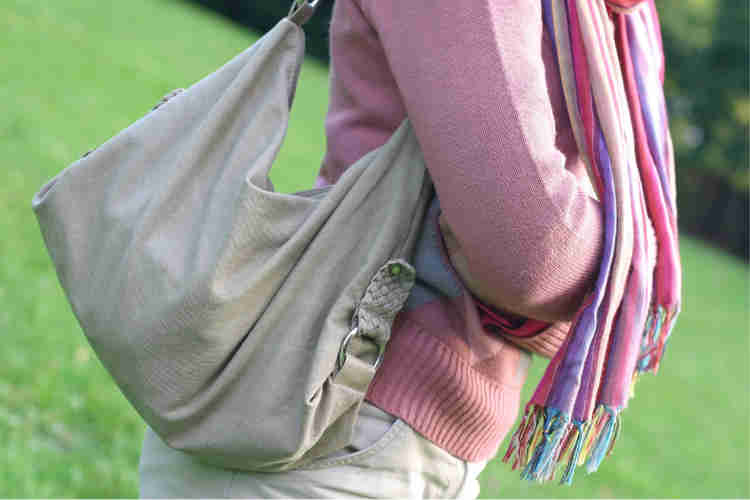 A shoulder bag is often called a handbag having at least one strap attached to it that is long enough to fit over the shoulder. The idea is to set hands-free, and hence, strap plays a vital role here.
So, while buying a shoulder bag keep few things on your checklist:
What is the purpose, so what and how long you want to carry the bag? The size and the strap width are vital here to check out, heavier the weight or longer is the time you want to carry the bag, the strap needs to be designed so. A soft but strong and width of 1"-1.5" strap is what makes it easy.
The dimension of the bag is another important aspect. It purely depends on your need and sometimes on your style mantra too! A small or medium, multi-pocket, zippered handbag is just perfect for your daily work need.
The material of the bag and it's not just about the look but also about the practical usages. A romantic rainy day, and the lovey-dovey you just running to hug the beautiful nature. Well, carry a waterproof canvas bag with you, it's stylish yet clever to manage the fun of the rain.
Nowadays you can buy handbags for women online from virtual shops of Chaturango. Check out the collections today.
Sling Bag
Remember that marriage occasion where you were struggling to find a place to quickly slip your mobile, the sunglass, and the lipstick before the Mehendi ceremony?
Or that busy offsite fun day with your office group, where you couldn't leave the mobile at home? And what is the smartest way of doing it? Yes, that's what a sling bag does for you. It's smart, useful, handsfree, and stylish.

You can venture this with any style and in any form of your choice. Sling bags also come with a detachable strap loop, which gives you choices to either use it as a purse or as a crossbody handsfree super-utility accessory.
Tote Bag
You love it simple, straight and one is enough to carry all, well then Tote bag is the right choice for you. Carry it to your beachside picnic, to the market, on the day of your big shopping, and probably for nothing but the organised you know, you will get things to pick up while returning from the office.
Tote bags are made of sturdy cloth often with burlap, canvas, or thick cotton, big in size and unzipped. However, Tote is now a fashion statement. You can unleash your imagination to take your Tote to any level. Add a zipper, or make it a patchwork, use denim or you can even think of hand painting on your Tote and make it a next level bag to show off.
Clutch
Traditionally it's a small, flat handbag that often comes with a detachable strap. For generations clutch purse works as a trendsetter.
Be it your special dinner date or a luxurious marriage party, the clutch is the most desired bag that a woman will crave for.
With time and change in the fashion appetite, we have numerous choices now, and clutch purses also have evolved depending on the audience.
A metal chain strap, a traditional bow clutch purse, elegant beadwork, or a simple trend-setting fabric clutch purse, makes you feel the best organised you.

That's it for today. Make your choice today and happy shopping!!
Read more about handbags on handbags wikipedia page.